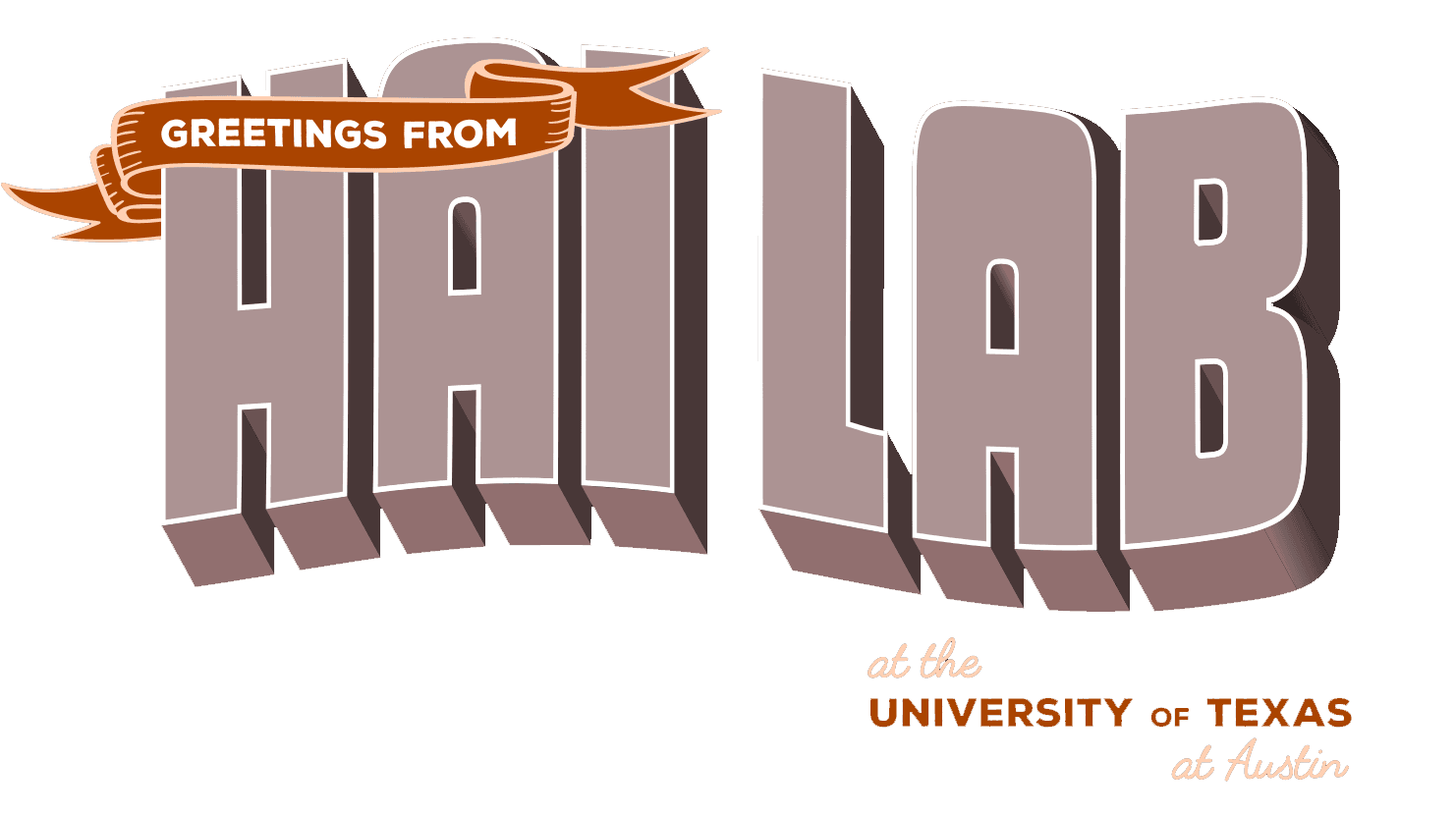 About our lab
Our research aims to build more just and empowering workplaces and cities by creating technology that supports and strengthens individual and collective human decision-making. We explore psychological understandings of AI and develop human-centered methods and systems for better AI-integrated workplaces, smart communities and cities, and online information.
Want to work with us?
We are always looking for passionate, self-motivated students to join our research projects.

If you are interested in doing a PhD with Dr. Min Kyung Lee, please apply to the PhD program in the UT Austin School of Information and/or UT Austin Computer Science. Dr. Lee also advises Master's students in both departments.

If you are interested in doing a postdoc with Dr. Lee, please send her an email with your CV, a short description of your research interest, and a research statement if you have one.

If you are interested in joining our lab, please fill out this form that describes our current research direction. The form will be reviewed weekly. You will receive an email if there is an opening in our ongoing projects that seems like a good fit. Please understand that no other emails will be sent.